The History Of Chlobo
/
October 21st, 2020
/
There are currently 0 comments
From more classic, iconic styles to bold, colourful and modern pieces, jewellery designer and producer ChloBo has been making waves over the last 15 years. It's all down to the creativity and tenacity of the company's founder, Chloe Moss: here's how she took a small workshop in her spare bedroom to a brand that is loved by jewellery fans the world over.


Balinese beginnings
At the age of 21, Chloe Moss decided to spend ten months travelling the globe, hoping to be inspired by her surroundings and to decide which direction she wanted to take in life. Her travels took her to a huge number of unspoilt places, but it was in Bali where she found her calling.
‍
She intended only to stay on the island for ten days but ended up calling it home for three months. It was the island's beauty and culture that drew her in – but it was an encounter with a woman on the beach that first sowed the seeds that would lead to ChloBo.
‍
This woman was crafting jewellery on the sand in the sun, and after Chloe bombarded her with question after question, she knew that making jewellery was her own future too. After returning home, she found a silversmith and transformed the spare bedroom of her home into her studio: a studio where she began to make bracelets inspired by the warmth, heart and soul that she had encountered during her time in Bali.


From strength to strength
Since those very early days in her spare bedroom, ChloBo jewellery has grown from strength to strength. Chloe and her team work from a large studio in Chester – and this team continues to grow and grow as demand for her iconic jewellery increases. And it certainly is increasing. Now, ChloBo jewellery ranges are stocked all over the UK, and Chloe is also seeing rising demand from overseas customers, with Chloe having previously named Barbados and Dubai as popular shipping destinations for her designs. Now, her jewellery is sold in over 180 worldwide stockists – an incredible achievement.
‍
What has undoubtedly helped ChloBo's incredible rise to fame is the presence of celebrity clientele. Over the years since her launch, famous faces such as Coleen Rooney, Cheryl and Peter Andre have all been spotted wearing items of ChloBo jewellery – and with magazines such as Hello! and OK detailing the stars' choice of accessories, it's no doubt contributed to ChloBo's success.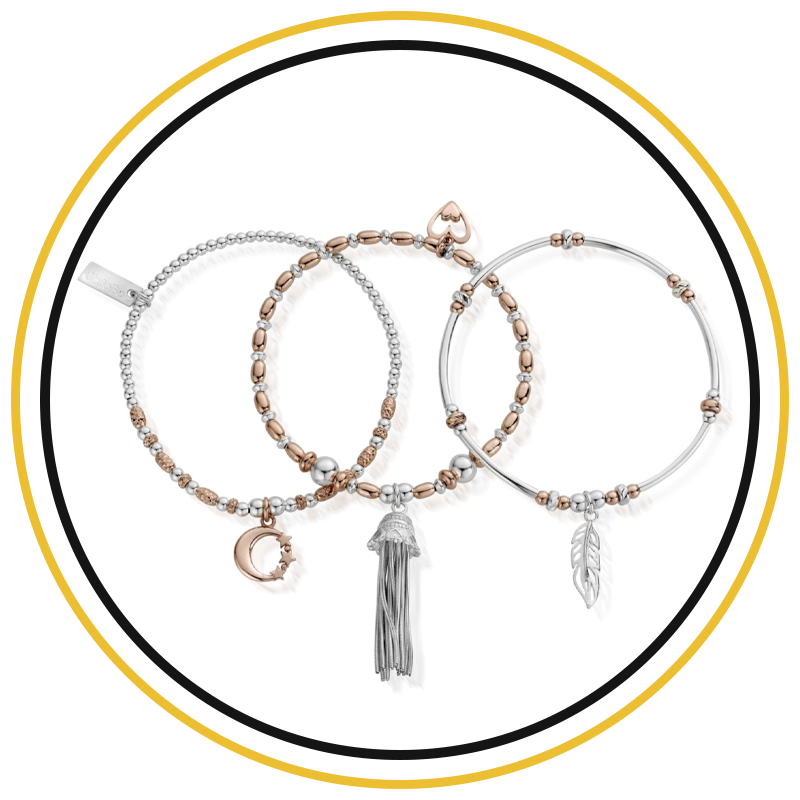 The ChloBo ethos
Chloe's designs are inspired by her own personal experiences and her travels, as well as by the trends that she is noticing in the fashion and jewellery worlds. And each of her pieces is designed either to be worn as a standalone piece of jewellery, or to be stacked and layered with other pieces from the Chlobo collection, whether rings, necklaces or bracelets.
‍
Using either 925 sterling silver or 18-carat gold or rose gold plate, every single piece is handmade here in the UK and there is something for everyone. Whether you are looking for a classic, iconic style or something more avant-garde, Chloe has designed every single item in her collection to give meaning to its wearer.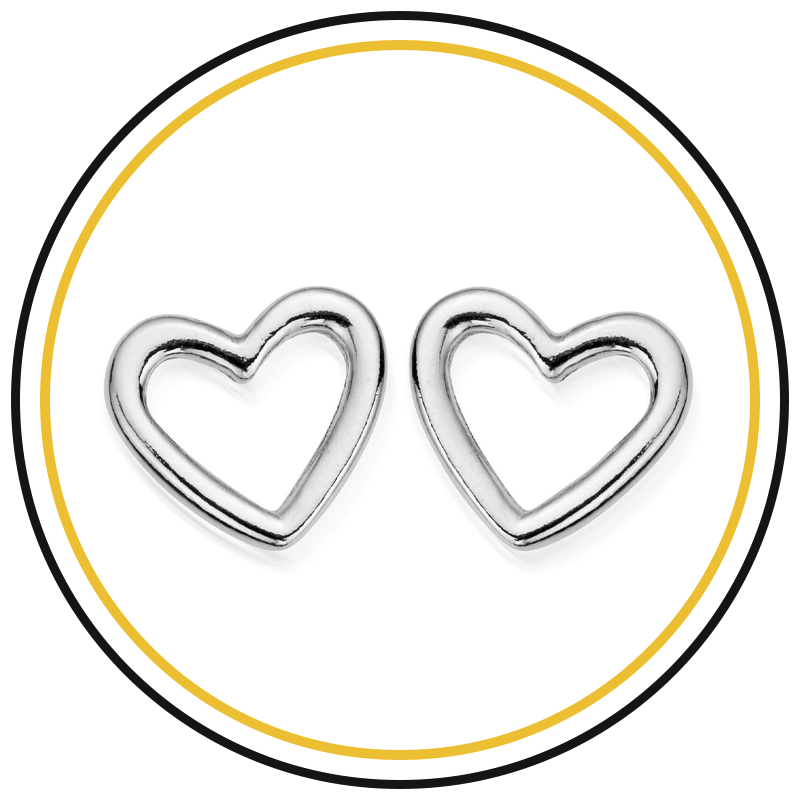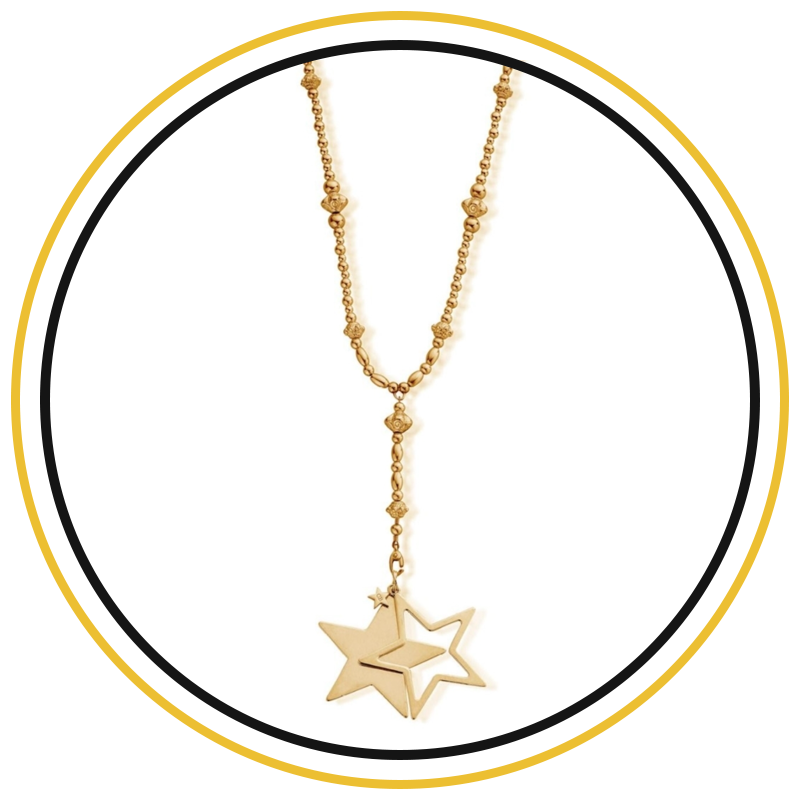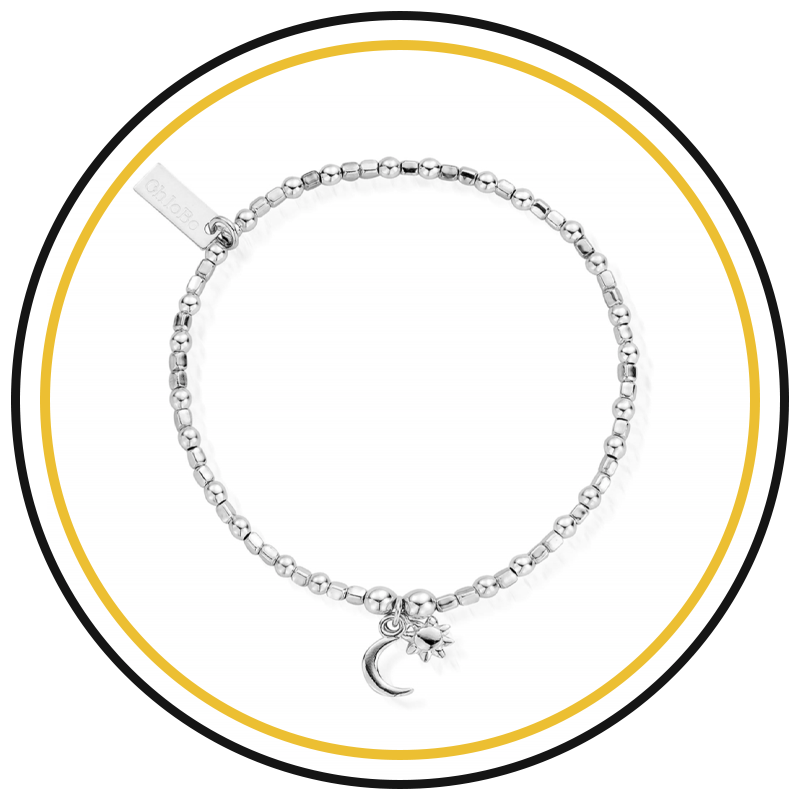 ChloBo also launch seasonal collections throughout the year, every year, drawing on current trends to introduce new, limited edition pieces that are made to tie in with their core collections. ChloBo is a brand that is all about expressing yourself through jewellery with meaning – and it's something that they do very well indeed.