A Guide to Tommy Hilfiger
/
September 8th, 2020
/
There are currently 0 comments
A Guide to tommy hilfiger
Tommy Hilfiger and his eponymous luxury fashion brand are synonymous with All American style that has a preppy, timeless appeal. The brand was born in 1985 and is globally lauded for sporty designer fashion, tailored clothing, street style apparel and high-quality accessories including bags, watches and sunglasses. Instantly recognisable with its signature red, white and blue flag logo which incorporates the iconic 'H', Tommy Hilfiger has a heritage that is aspirational yet affordable and always easy to wear.

The man behind the brand
Tommy Hilfiger was born in Elmira, New York, in 1951, and is one of nine children and now has five children himself. Family values have always been top of the list for this American fashion designer as well as a love of Ivy League style, popular culture and rock 'n' roll. Although the brand was sold in 2006 to Apax Partners and then in 2010 to Phillips-Van Heusen, Hilfiger remains the principal designer and is still head of all creativity. Hilfiger has always been heavily involved with music and celebrity and stars including Aaliyah, Kate Hudson, Sheryl Crow, Britney Spears and Pete Townsend have featured in campaigns and sponsorship deals.

Tommy Hilfiger in the 90
s
When the early 90s hip hop scene started to take off, high-profile rappers and musicians fell in love with the Tommy Hilfiger brand. A meteoric rise in publicity began as celebrities including Snoop Dogg, Destiny's Child, Gwen Stefani and Wu-Tang Clan started wearing Hilfiger's iconic sweatshirts, baggy dungarees and tiny bandeau tops. Catapulted into the limelight, for Hilfiger, the nineties were all about youth culture, street style and oversized logos.

tommy hilfiger as a lifestyle brand
The brand is also recognised for its line of Tommy Hilfiger watches, TOMMYJEANS collections, sporty footwear and designer fragrances. A true lifestyle brand with an All-Americana heritage, it has built its reputation as being a premium brand with an accessible price point. There are over 1,500 brick-and-mortar stores across the globe and the brand's catwalk shows always feature a stellar cast including the likes of Lady Gaga, Georgia May Jagger and Gigi Hadid. There have also been collaborations with iconic musicians including the Rolling Stones, Lenny Kravitz and David Bowie.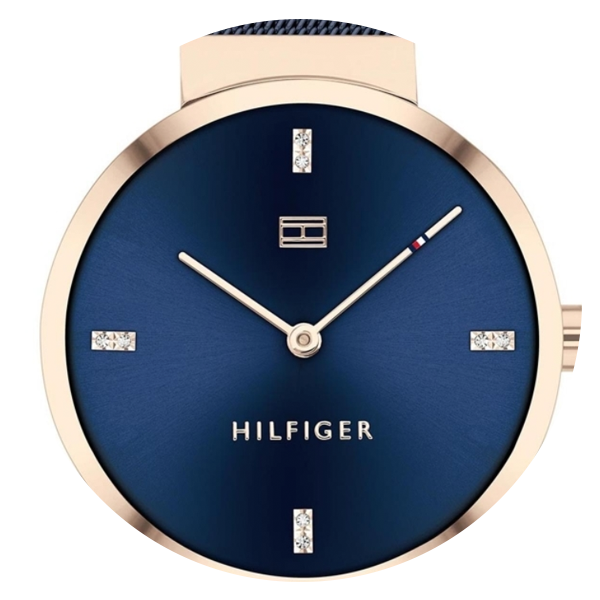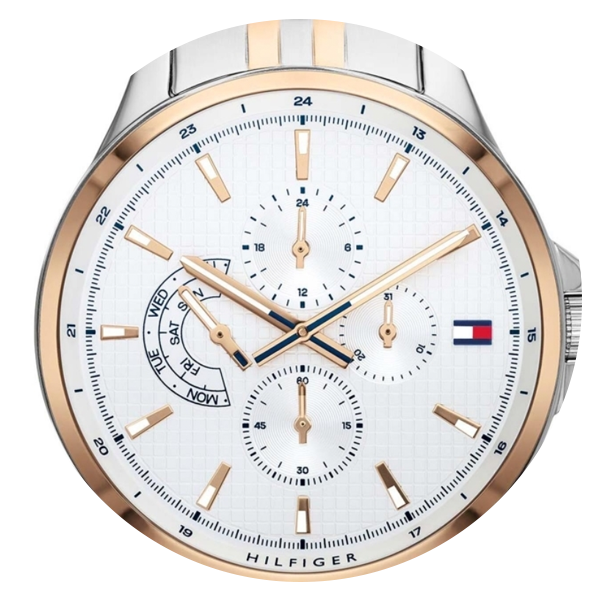 tommy hilfiger's award winning style
As the brand evolved over the years, the awards started rolling in. In 1995 came the Menswear Designer of the Year award from the Council of Fashion Designers of America, in 2002 came the International Designer of the Year award from GQ Germany and in 2012 the brand was awarded the Geoffrey Beene Lifetime Achievement Award, again from the Council of Fashion Designers of America.

tommy hilfiger defines american fashion
Alongside men's, women and kids collections that lead the way in defining both relaxed and smart American fashion, the brand also showcases designer fragrance collections, footwear, watches and jewellery. The Tommy for Men and Tommy Girl fragrances are created in conjunction with Estee Lauder and are bestselling scents that are both refreshing and energising. All in all, the brand has 77 fragrances, the first of which was launched in 1995 and the latest launched in 2020. Tommy Hilfiger watches also make up a huge part of the brand with their classic designs all featuring the signature red, white and blue logo. Watch collections include everything from chronographs to digital timepieces and nautical-inspired watches to dressier minimalistic styles. For women, there are exquisite leather and bracelet style watches as well as sportier models and embellished designs. Jewellery, sunglasses and bags are all East Coast American cool, designed for laid back luxury that has a classic but edgy twist. Footwear is both sporty and smart, offering athleisure options as well as brogues and loafers that work perfectly with chinos and casual shirts. The vibe is always adventurous but effortless.

The future for tommy hilfiger
For 35 years, Tommy Hilfiger has been hugely successful in the fashion industry both in terms of popular culture and the brand's philanthropy work. In 2019, the TommySports line launched, reinventing iconic activewear classics using the latest moisture-wicking and compression technology and the future sees work that is moving towards sustainable fashion with initiatives including denim made entirely from recycled cotton.